Recipe: Ginger-Tea Lemonade with Basil
HEALTH BENEFITS OF GINGER:
13 Health Benefits of Ginger & Is It Really Good For Weight Loss? Check out the article
HERE
.
Giada De Laurentiis' Ginger-Tea Lemonade w/ Basil Recipe
Quench your sweet tooth cravings with lemonade all summer long. The refreshing childhood classic has been the star of picnics and summer soirées for ages, and it's no wonder why. Lemonade is the perfect mix of sweet and sour—and it's the beverage of choice for budding entrepreneurs. Why else would so many kids devote entire stands and summer days to selling such a delicious drink?
For an updated twist on the traditional recipe, we looked to one of our favorite culinary stars,
Giada De Laurentiis
. In her ginger-tea lemonade recipe she infuses the concoction with black tea and basil, keeping it sweet with ginger simple syrup.
Cool off with Giada's lemonade concoction below, and set your summer table with our favorite sunny tumblers and lemonade dispensers.
Ginger-Tea Lemonade with Basil
Makes 4-6 servings
Ingredients:
2 cups water
3 black tea bags, such as English Breakfast Tea
2 cups packed fresh basil leaves
2/3 cup fresh lemon juice, from about 3 lemons
1 cup sparkling water or club soda, chilled
2 cups ice
Lemon slices for garnish, optional
1 ⅓ cups Ginger Simple Syrup
Ginger Simple Syrup:
1 cup sugar
1 cup water
1 (3-inch) piece of fresh ginger, peeled and chopped
Instructions:
STEP 1:
In a small saucepan, bring the water to a boil over high heat. Remove the pan from the heat and add the tea bags. Stir and allow the mixture to cool to room temperature, about 20 minutes. Remove the tea bags and discard.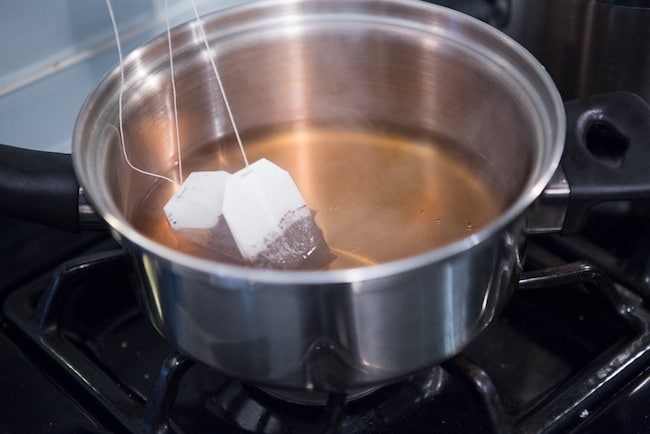 STEP 2:
For the Ginger Simple Syrup: In a small saucepan, combine the sugar, water and ginger over medium heat. Bring to a boil, reduce the heat, and simmer for 5 minutes, stirring occasionally, until the sugar has dissolved. Remove the pan from the heat and allow the syrup to cool, about 20 minutes. Strain before using.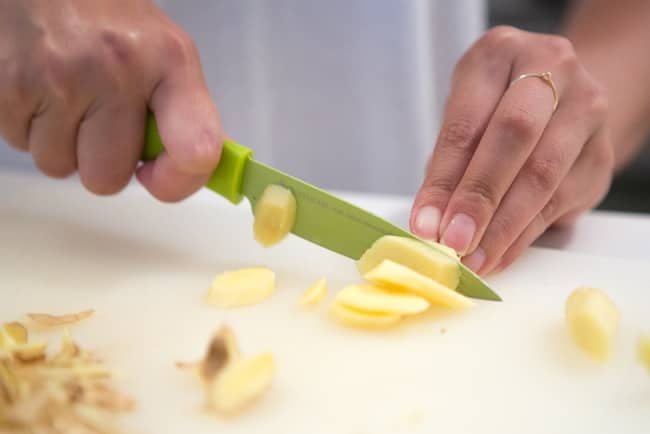 STEP 3:
Lay the basil leaves on a cutting board and cover with a sheet of plastic wrap. Using a rolling pin, roll over the basil to bruise the leaves. Remove the plastic wrap and add the bruised basil to the tea. Pour in the ginger simple syrup and lemon juice. Refrigerate the mixture for 1 hour.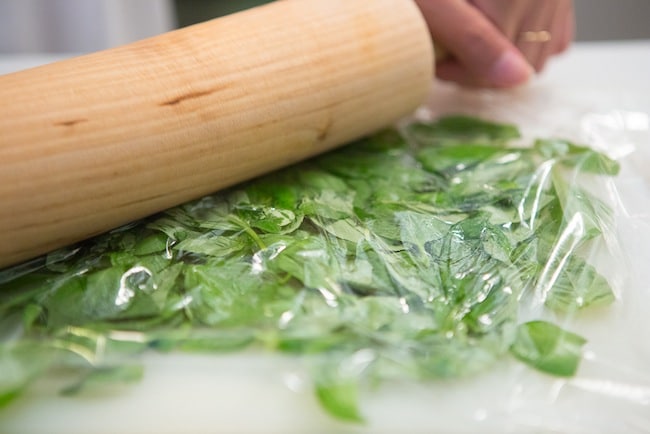 STEP 4:
Just before serving, add the sparkling water to the tea mixture. Place the ice in a large pitcher and pour the lemonade over the ice. Garnish with lemon slices and serve.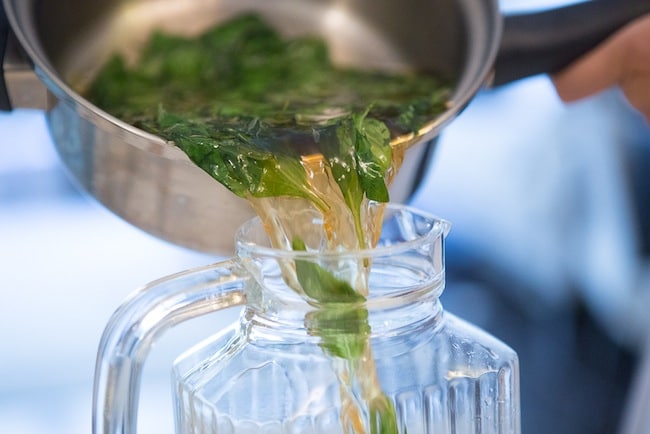 ENJOY!
Disclosure: I did not receive any products nor was paid for this post. I was provided info from the PR firm to share. Thanks to "A Bullseye View". Any expressed opinions are my own and personal thoughts. No other compensation was given.