Japan Travel Experience: Things to do in Odaiba, Tokyo
During the summer, the family (just the three of us), traveled to Japan. It was our first time taking the flight overseas together and it was quite an experience. On our first day, we landed in Tokyo at Haneda Airport. After the long hour flight, it was already evening in Tokyo. We noticed that sundown was earlier than where we live. We were exhausted and decided to rest up, have some food, and then explore the next morning.
Here are a list of places in Tokyo that we recommend checking out:
Odaiba is a man-made island located in Tokyo Bay and has now become a large entertainment hotspot and shopping district. It is also a nice sightseeing spot and there is an amusement center. Odaiba can be accessed via the Rainbow Bridge or the Rinkai Line.
Odaiba Statue of Liberty (自由の女神像)
This small-scale replica of the Statue of Liberty provides a small taste of New York City along with the views of the Rainbow Bridge and Tokyo Bay.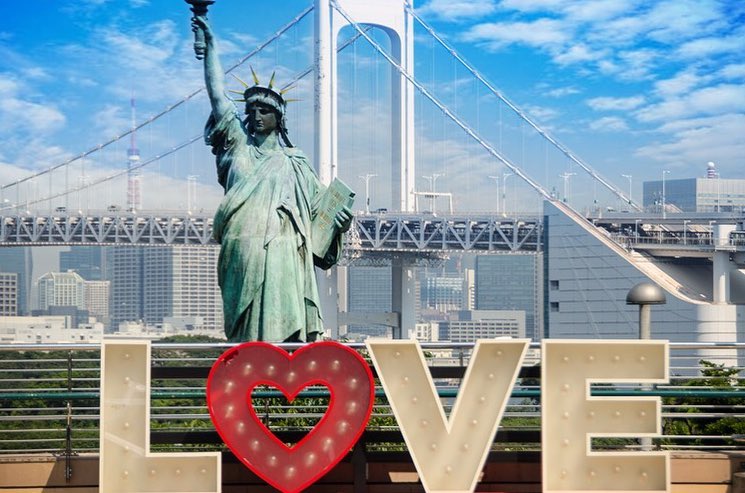 Palette Town
You won't miss the Palette Town ferris wheel. At night it is lit up in different colors and displays a beautiful night view. It is the world's largest 115 meter tall ferris wheel and features and amazing view of Tokyo Bay and Odaiba area.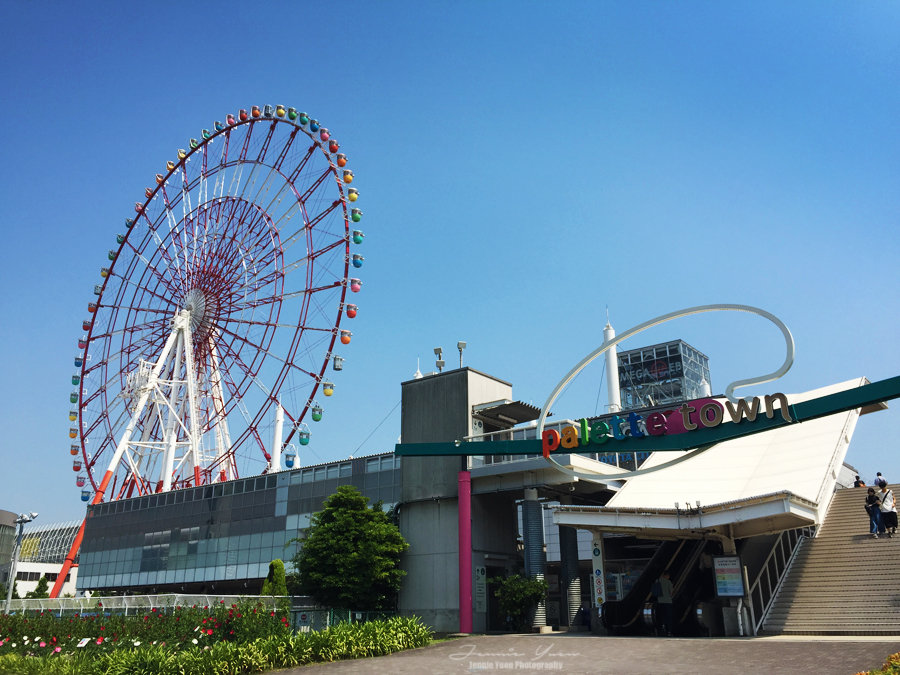 Venus Fort is part of Palette Town. It's a large 3-floor indoor shopping mall that offer shopping and dining as well as various entertainment and attractions. The interior is decorated in the style of the 18th century South European town.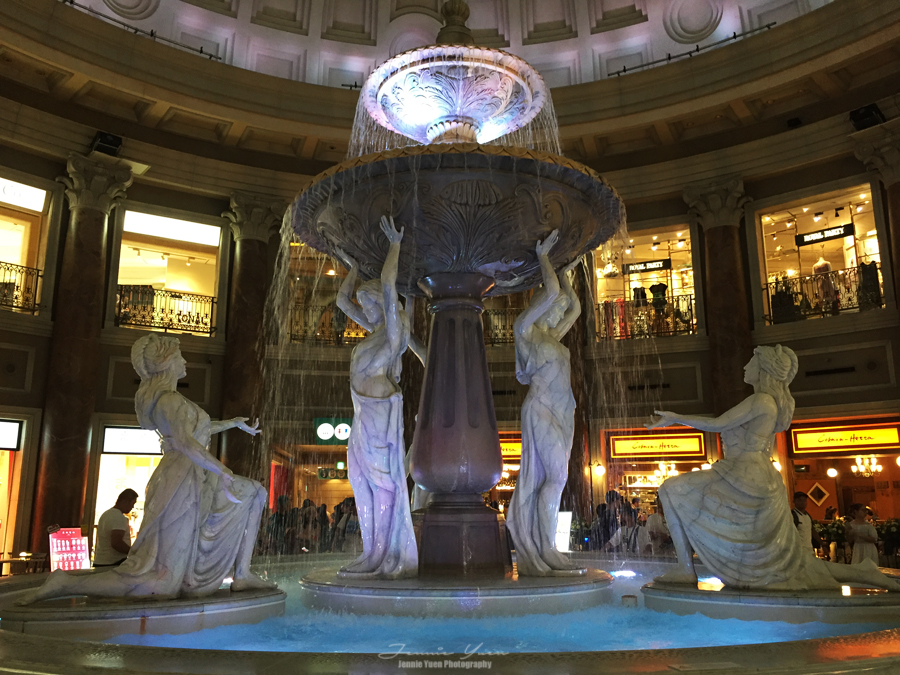 DiverCity Tokyo Plaza (ダイバーシティ東京 プラザ)
DiverCity Tokyo Plaza is a large shopping mall designed with the theme of creating a "theatrical city space." It has a variety of authethic Japanese restaurants and shops as well as foreign shops. This fun and exciting destination is geared towards tourists and provides shopping services with special discounts for foreign visitors.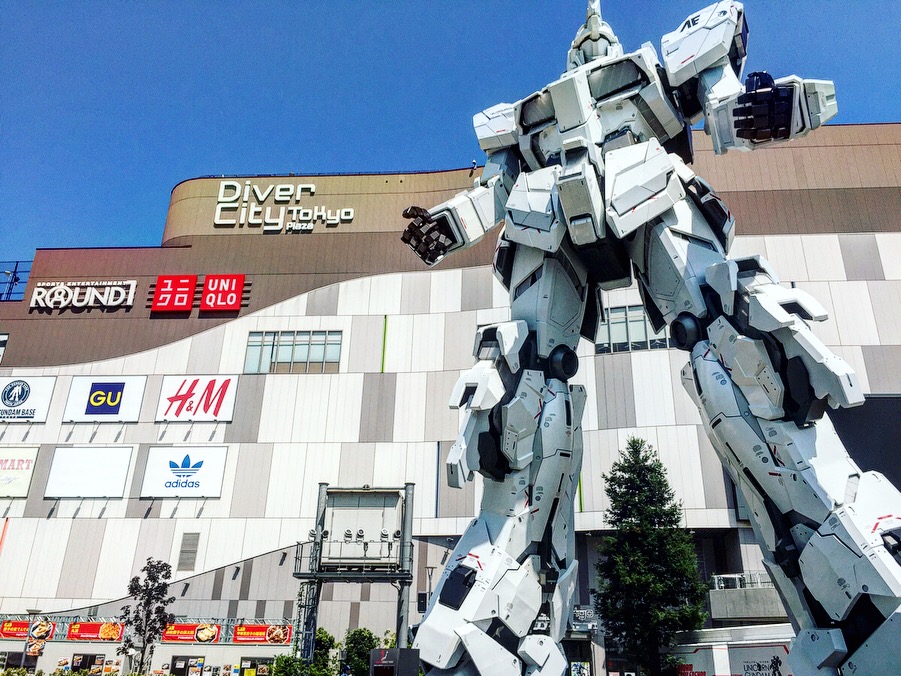 Gundam Unicorn Statue (実物大ユニコーンガンダム立像)
Just outside DiverCity Tokyo Plaza stands a life-sized Gundam statue that stands 20 meters tall. The brand new Gundam Statue, which is the Gundam Unicorn, was unveiled on September 24, 2017 after the original statue was retired the year before. I was told it also transforms during the evening between 7pm and 9pm with glowing lights.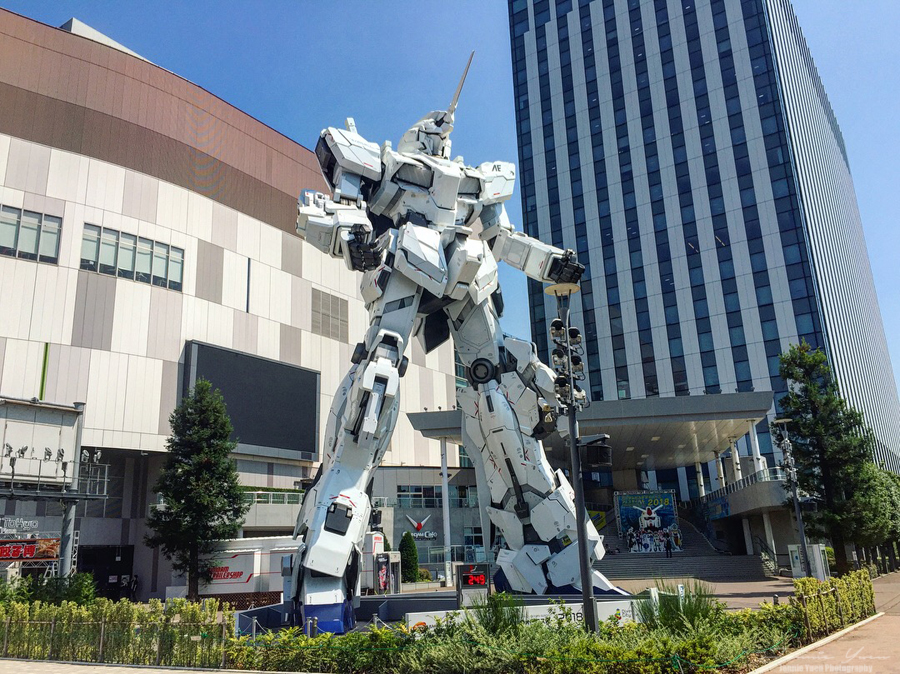 Mega Web Toyota City Showcase (メガウェブ トヨタ シティ ショウケース)
At the Mega Web, you can experience interactive showroom featuring a Toyota cars where you can see, test drive, and learn more about the latest toyota models. Great thing about it is that it's all FREE (no admission fee). There is also a museum exhibit at the Toyota Megaweb History Garage on older Toyota cars that date back in the 1960's.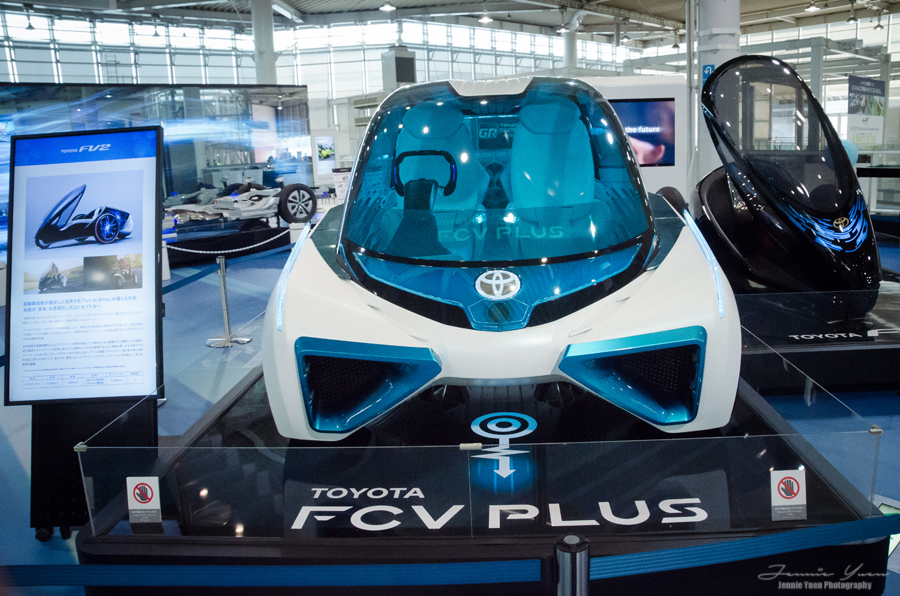 Flame of Freedom Statue (自由の炎像)
The Flame of Freedom was donated to Japan from France to commemorate the French Year in Japan from 1998-1999.