Recipe: Jerk Chicken Fried Rice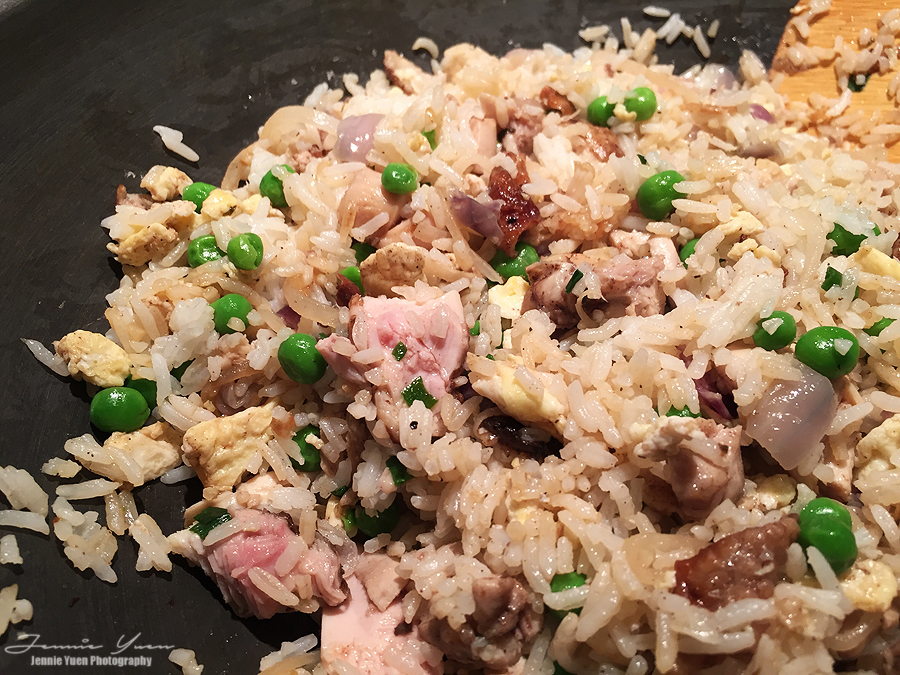 We love having jerk chicken dinner here at home. I was recently introduced to some delicious jerk marinade and jerk sauce by
Grace Foods
. What is Jerk? It refers to a traditional Jamaican method of seasoning for cooking meats or vegetables. It has a blend of exotic and fragrant spices and with a little bit of heat.
Here's me getting ready to make this delicious recipe to share with you all. I was also sent this beautiful red apron with front pockets and featuring the company's logo.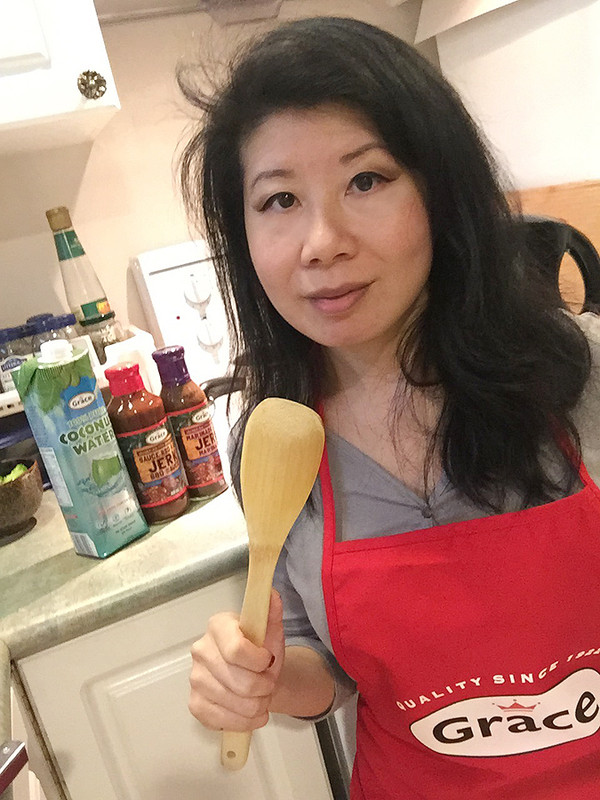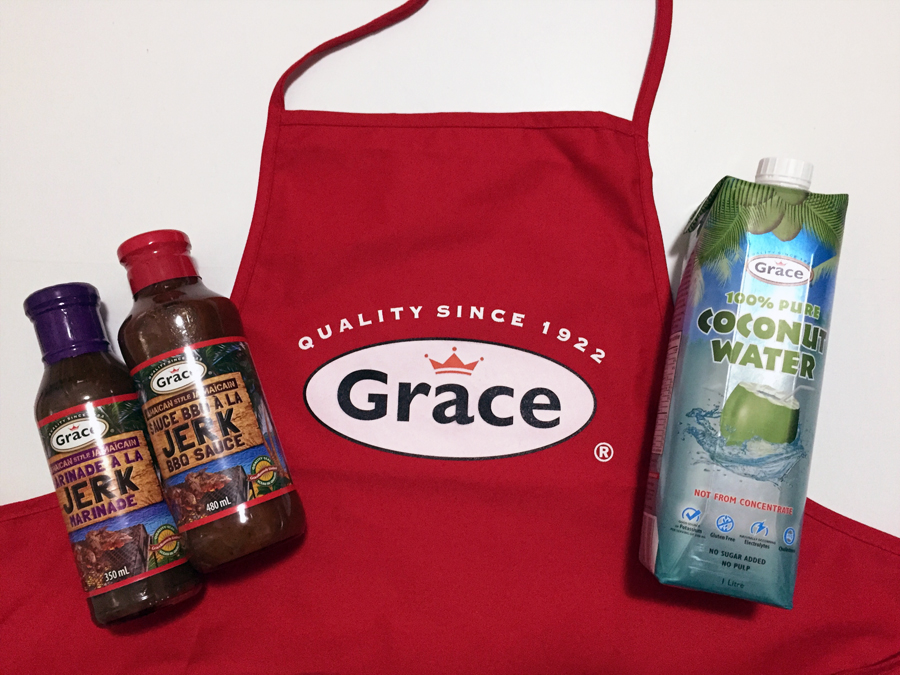 This is a simple recipe that you'll sure to love. This Jerk Chicken Fried Rice is tangy and it's savoury. Because there are so many Jerk Chicken Thigh recipes out there, I decide to come up with something a little different to add to a rice dish. These succulent chicken thighs, covered with Grace Foods Jerk Sauce, are easy to make and I just simply roasted them in the oven.
Jerk Chicken Fried Rice
INGREDIENTS:
4 chicken thighs, skin and bone in
2 tbsp Grace Foods Jerk BBQ Sauce
1 tbsp vegetable oil
2 eggs, lightly beaten
1 onion, chopped
2 stalks green onions, chopped
1 cup frozen peas and carrots
1-1/2 cups of uncooked rice
2 tbsp soy sauce
salt and pepper to taste
PREPARATION:
For maximum flavor, marinate the chicken thighs overnight with Grace Jerk Marinade. If you forget to marinade overnight, cover and refrigerate for at least 1 hour. This marinade combines all the spices and flavors to give meat an extra burst of flavor. It's fast and easy.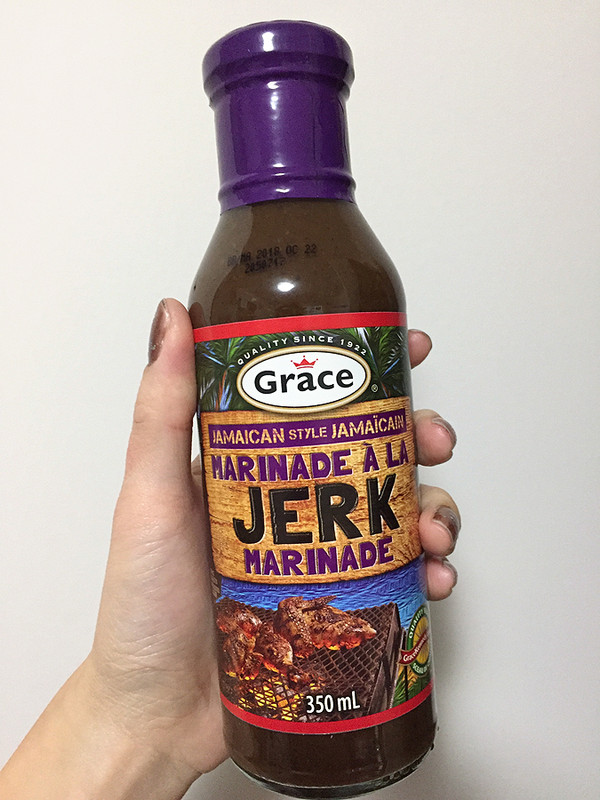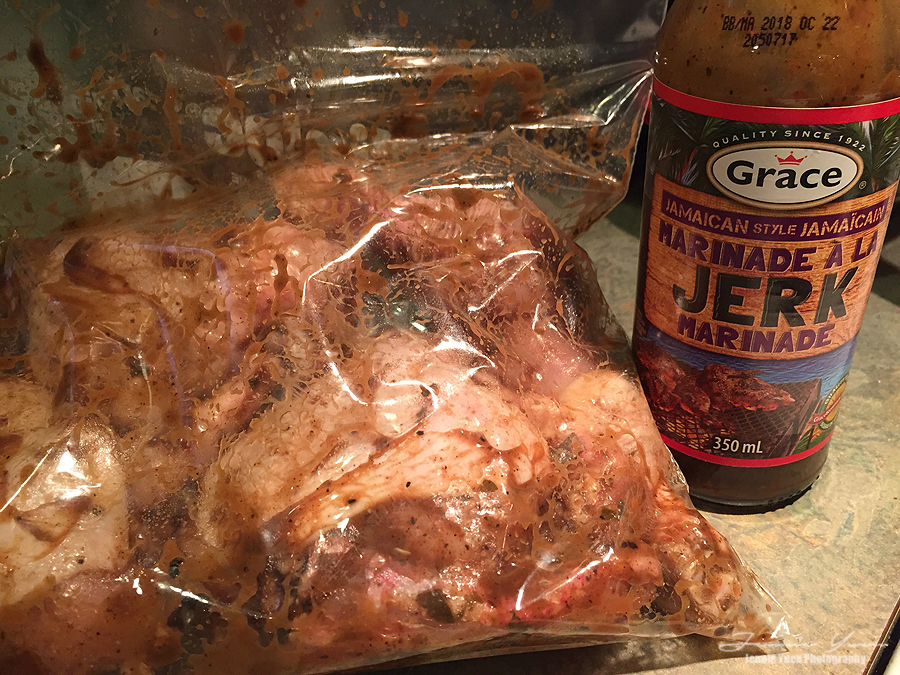 1. Preheat oven at 350F.
2. Bake the chicken for about 30 minutes. Prepare the rice in a rice cooker while the chicken is baking. Once the chicken is done, remove from oven, and cut into bite-sized cubes.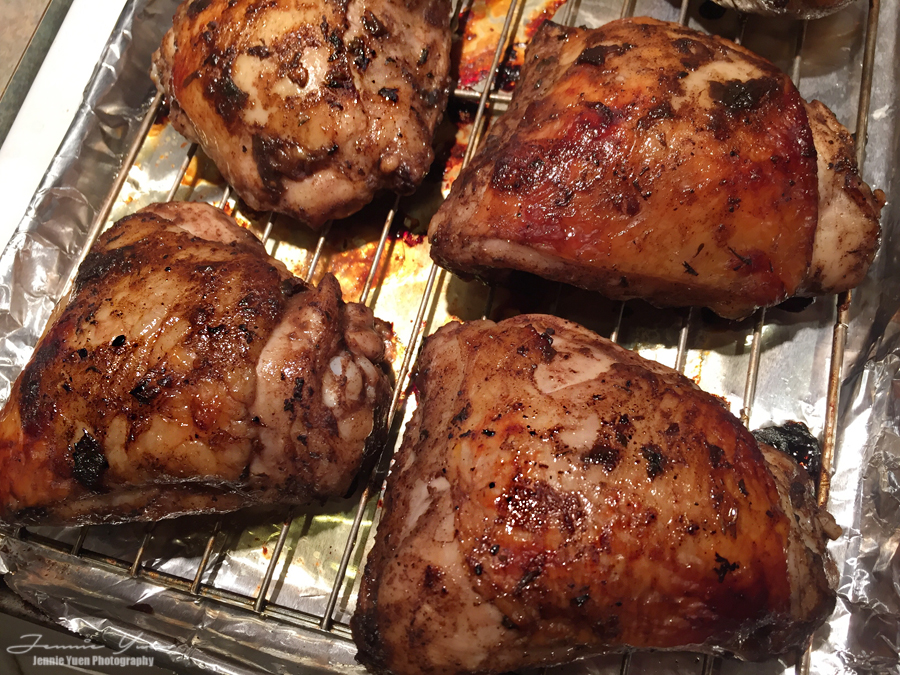 3. In a large pan, heat the oil and cook the onions until caramelized. Add frozen peas and carrots and set aside.
4. Pour the beaten eggs and scramble until full cooked. Mix in the cooked vegetables and the chicken.
5. Add in the cooked rice into vegetable and chicken mixture and combine. Add the soy sauce and Jerk BBQ Sauce. Add salt and pepper to taste.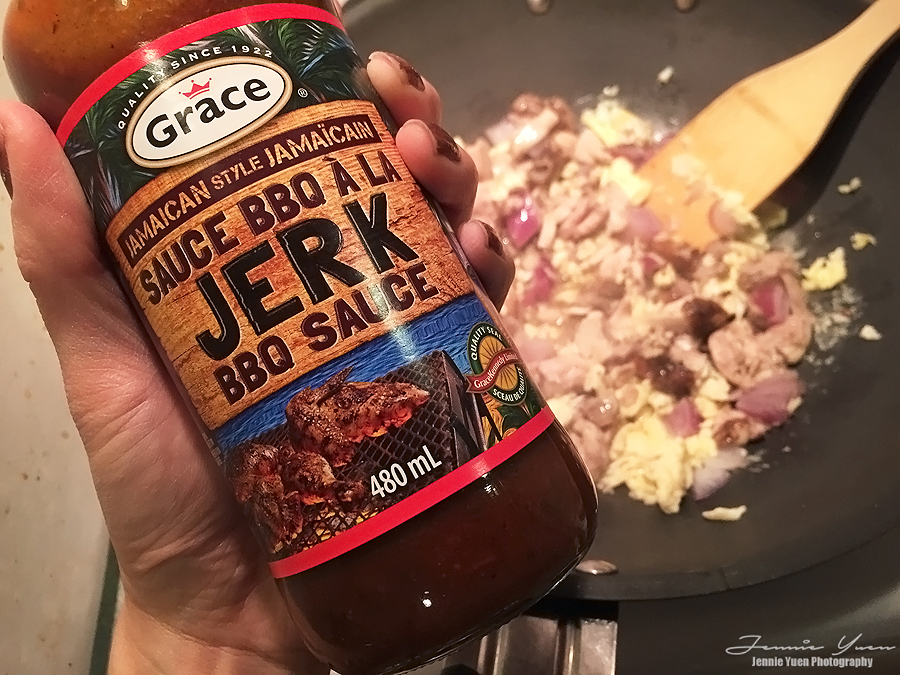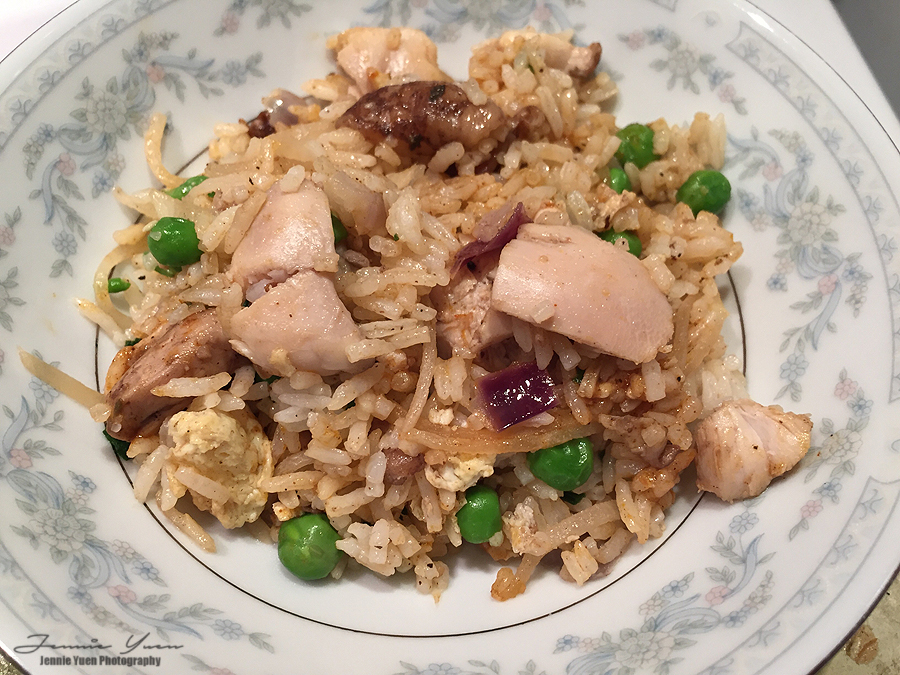 Compliment your meal with a refreshing glass of 100% Pure Coconut Water by Grace Foods. There is no sugar nor pulp added. Beverage is best served chilled.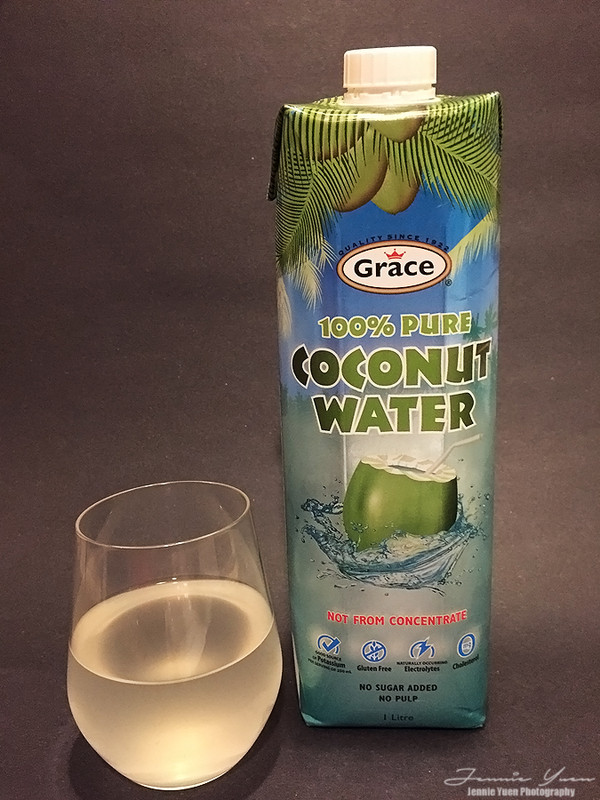 In the spirit of giving back, a portion of the proceeds from the sale of any Grace Foods jerk products for the month of December will support the Canadian Red Cross Hurricane Irma appeal up to $10,000. Follow the link below to receive a
$1 off coupon
(valid in Canada only):
Save $1 off any Grace Foods jerk products
Disclosure: I received samples of the above product(s) from the PR Firm/Company for my review in this post. My opinions are my own and may differ from those of other consumers. No other compensation was given.