Lisap's New Top Care Hydra Care for Perfectly Hydrated Hair
If you don't already know, I use
Lisap Haircare products
and they are one of my top favorites. I have dry, thick hair and Lisap keeps my hair smooth and shiny. What's new this fall is Lisap's Top Care Repair line. This is the perfect time to use and try it because the cold winter is coming and we need to protect our hair from damage.
Top Care Hydra Care
is a comprehensive new range of environmentally-friendly, professional hair care treatments. It is free of artificial colorings, sulphate and parabens and restores beauty and shine to the hair by providing hydration and body.
Hydra Care was created for hair that is frequently shampooed and weakened by the overuse of blow dryers and hair straighteners. It leaves hair feeling light and makes it easier to blow dry, style and comb.
MY THOUGHTS:
After every shower, my hair definitely feels soft and hydrated. I love the scent: it's light and fresh. I think this is my favourite Lisap so far. Lisap products are a must for keeping your hair healthy and don't contain contaminants that can be harmful to you, your hairdresser or the environment.
The holiday is approaching fast, so this bundle makes the perfect gift for those who would love to have healthy-looking and shiny hair.
Top Care Hydra Care is formulated with the following high-quality ingredients that keep hair nourished:
Hydra Care Complex: A natural complex formulated to seal raised hair cuticles that have been damaged by repeated destructive treatments. Also contains quaternised Keratin that attaches directly to natural Keratin in the hair creating a noticeable conditioning and detangling effect.
Papyrus: Extracted from the stem of the Cyperus papyrus, it is rich in minerals, sugar and hydrating agents. It has a re-mineralising and revitalising effect on damaged and weakened hair fibres.
Wakame: Japanese seaweed extract rich in vitamins and minerals that protects the integrity of the hair structure and combats hair stress. It has hydrating, softening and re-mineralising properties.
Ceramide A2: Strengthens and restores cellular cohesion to maximise the hair structure, leaving it stronger and more vibrant.
Lisap Hydra Care Nourishing Shampoo retails for $11.95, Hydra Care Conditioner retails for $13.60, Hydra Care Nourishing Cream retails for $ $15.75 and the Hydra Care Nourishing Mask retails for $17.95.
For a salon near you that carries or uses Lisap products, call 1-800-667-5954 or visit
www.lisap.ca
or
www.facebook.com/LisapCanada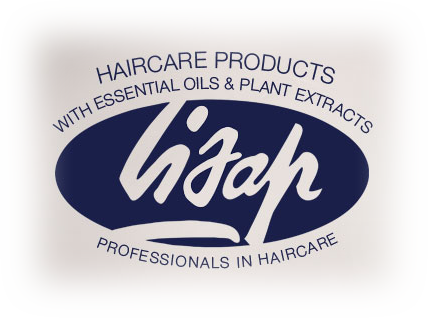 Disclosure: I received the above mentioned products at no charge in exchange for my honest review. My opinions are my own and may differ from those of other consumers. No other compensation was given.