Book Review: The Thing with Feathers by author McCall Hoyle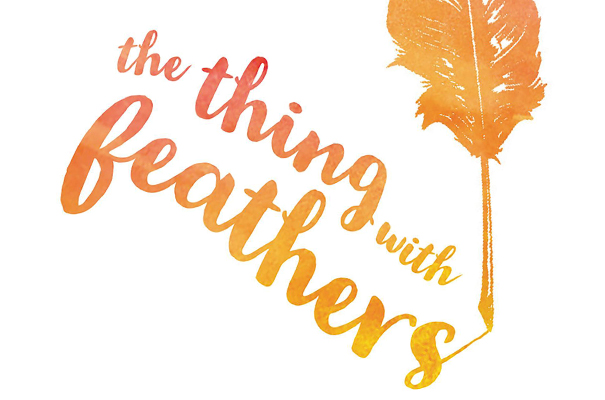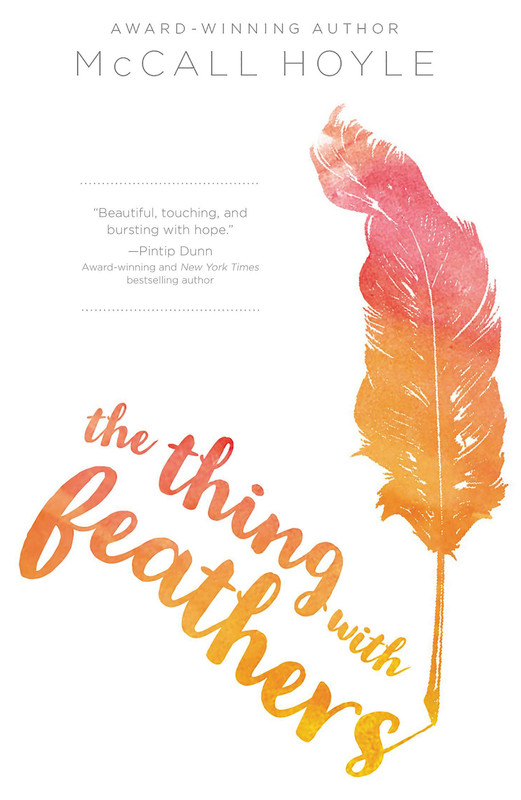 ABOUT THE BOOK:
Sixteen-year-old Emilie Day is not like the other girls from her town on the Outer Banks of North Carolina. She has epilepsy, is homeschooled, and would rather be reading classic literature than be the center of attention. Ever since her father's death and her diagnosis, risk has not been in Emilie's vocabulary. Unfortunately, all the safety she's built for herself is about to be stripped away when, on her doctor's recommendation, Emilie is sentenced to spend her junior year at North Ridge High School. Fueled by frustration, Emilie doesn't plan to stay…or tell anyone about her epilepsy. But Emilie isn't banking on meeting new friends or getting to know the handsome and charming Chatham York. And she definitely isn't counting on falling for him when they're paired up to do a research project on Emily Dickinson. Chatham challenges Emilie to face her fears—but he doesn't know what she dreads most is a public grand mal seizure.
The Thing with Feathers Release Day Trailer
MY THOUGHTS: I've always enjoyed reading YA novels and I really enjoyed this book as I could easily follow the storyline. The author kept the story interesting from start to end. As I was reading each chapter of the book, it gave me all these feelings about how this girl, Emily, goes on with her day. I could relate. Many of us fear changes and some of us find courage to overcome them and accept new challenges. This is an inspiring story for readers of all ages.
Emilie Day believes in playing it safe: she's homeschooled, her best friend is her seizure dog, and she's probably the only girl on the Outer Banks of North Carolina who can't swim.
Then Emilie's mom enrolls her in public school, and Emilie goes from studying at home in her pj's to halls full of strangers. To make matters worse, Emilie is paired with starting point guard Chatham York for a major research project on Emily Dickinson. She should be ecstatic when Chatham shows interest, but she has a problem. She hasn't told anyone about her epilepsy.
Emilie lives in fear her recently adjusted meds will fail and she'll seize at school. Eventually, the worst happens, and she must decide whether to withdraw to safety or follow a dead poet's advice and "dwell in possibility."
From Golden Heart award-winning author McCall Hoyle comes
The Thing with Feathers
, a story of overcoming fears, forging new friendships, and finding a first love, perfect for fans of Jennifer Niven, Robyn Schneider, and Sharon M. Draper.
ABOUT THE AUTHOR: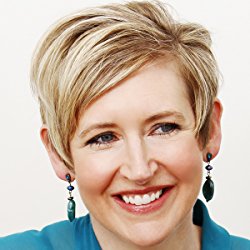 McCall Hoyle
writes honest YA novels about friendship, first love, and girls finding the strength to overcome great challenges. She is a high school English teacher. Her own less-than-perfect teenage experiences and those of the girls she teaches inspire many of the struggles in her books. When she's not reading or writing, she's spending time with her family and their odd assortment of pets—a food-obsessed beagle, a grumpy rescue cat, and a three-and-a-half-legged kitten. She has an English degree from Columbia College and a master's degree from Georgia State University. She lives in a cottage in the woods in North Georgia where she reads and writes every day.
Disclosure: I received a complimentary copy of the mentioned book from the PR firm or publisher in exchange of my review. Any expressed opinions are my own and personal thoughts. No other compensation was given.