Vancouver Event: Nihon Fest 2016 (Celebrating Japanese Culture)
Coming up in early June 2016, there is a new event happening in Greater Vancouver area (New Westminster) called
Nihon Fest
Vancouver. It is a two-day festival celebrating and showcasing authentic Japanese cultural experience including anime, manga, cosplay, import cars, gaming, music, food, and more!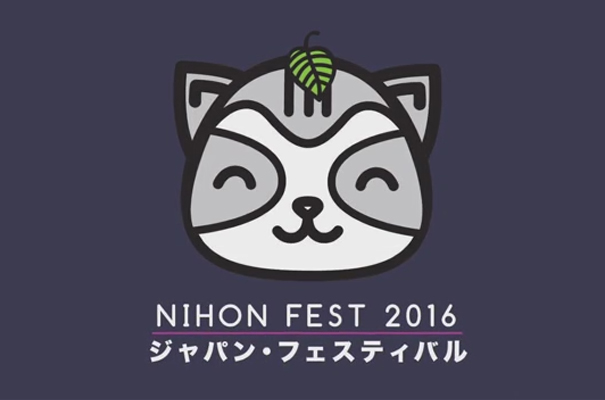 Nihon Fest
is about giving back to our community in Metro Vancouver; a great opportunity to make new connections and learn about the culture.
For all you car nuts out there, the
Nihon Auto Expo
will showcase tuner import cars & motorcyles and will also feature famous import models. Meet Ms. Kristina Chai, Jennifer Nguyen, Mila G, Angel Yang and few others.
ADMISSION:
Admission is $20 per adult, $30 for family package (up to 5), and kids 12 and under are FREE.
VENUE:
The event will be held at the Anvil Centre (777 Columbia St, New Westminster, BC, V3M 1B6), walking distance from the New Westminster Station Skytrain.
DATES:
June 4 & 5, 2016 from 10am-8pm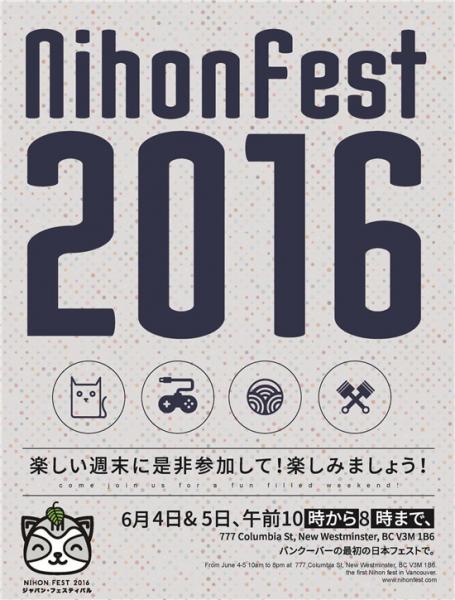 Looks like a fun event. If you're a fan of Japanese culture and/or things Japanese-related, you might enjoy this family-friendly event.