Recipe: Orange Glaze Chicken
Here's a delicious, tangy chicken recipe you'll love!
Orange Glaze Chicken
INGREDIENTS:
1 tbsp butter or margarine
1 tsp salt
4 boneless and skinless chicken breast halves
1 tsp cornstarch
1/2 tsp dijon mustard
1/2 cup orange juice
1/4 cup orange marmalade
2 tbsp soy sauce
PREPARATION:
1) Melt butter and salt in a skillet or 3-quart saucepan over medium heat. Cook chicken in butter for about 15 minutes, turning once, until juice of the chicken is no longer pink when center of thickest piece is cut.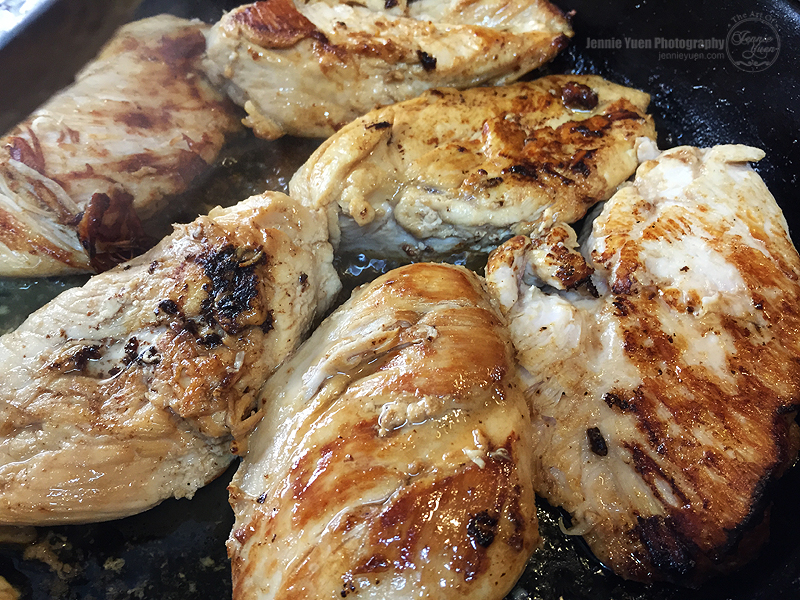 2) In a small bowl, mix cornstarch and mustard in a small bowl. Stir in remaining ingredients.
3) Place chicken on serving plate and cover to keep warm. Discard any juices left in the skillet.
4) To make the glaze, pour orange mixture into skillet. Heat to boiling over medium heat, stirring constantly. Boil about 1 minute, stirring constantly until glaze is thickened.
5) Pour glaze over chicken.