Celebrate Bike Month with New Cycling Adventures from Exodus Travels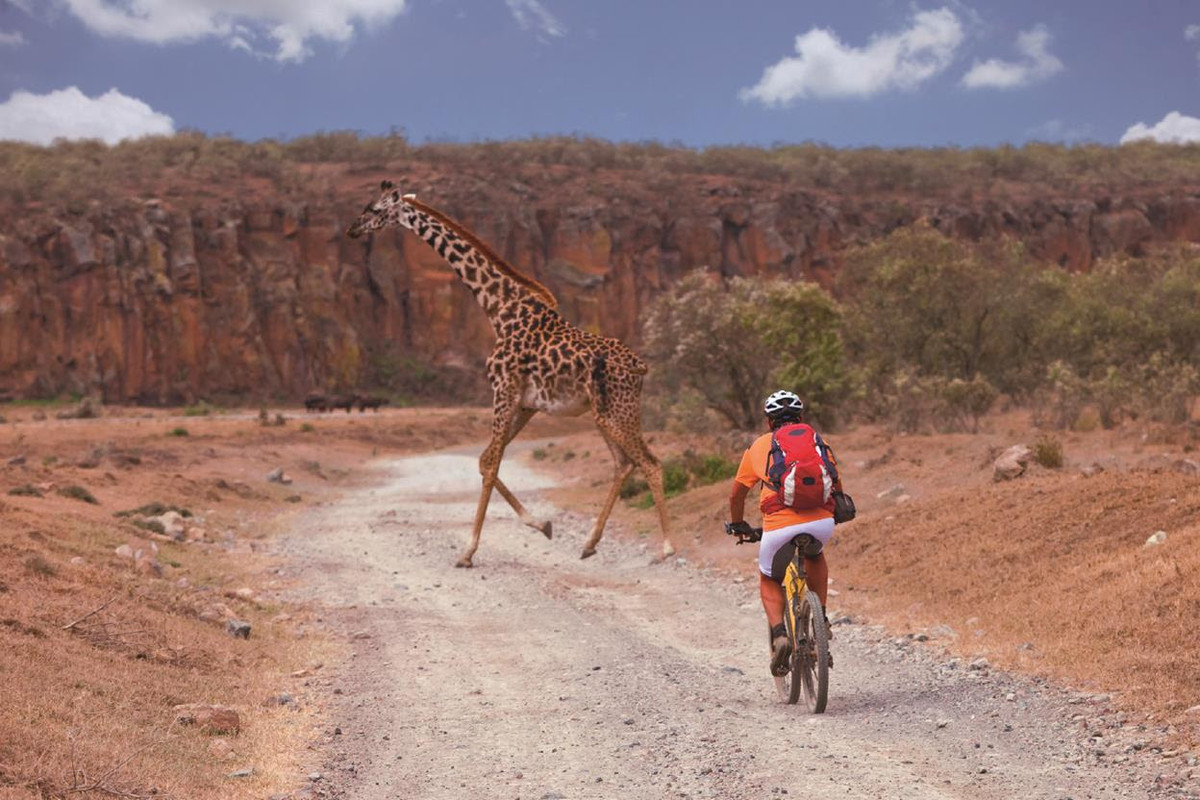 African Safari by bike.
Exodus Travels
invites travellers of all ages to celebrate National Bike Month with an exotic cycling adventure abroad. For more than 42 years Exodus has been crafting and developing the widest range of cycling tours in the world. From relaxing bike rides in France's Loire Valley to cresting the highest roads over the Himalayas, nothing compares to the freedom of two-wheels.
In honour of the month-long cycling celebration, Exodus Travels rounded up 10 new and top-selling cycling adventures for 2016.
1. Cycle Nicaragua, Costa Rica & Panama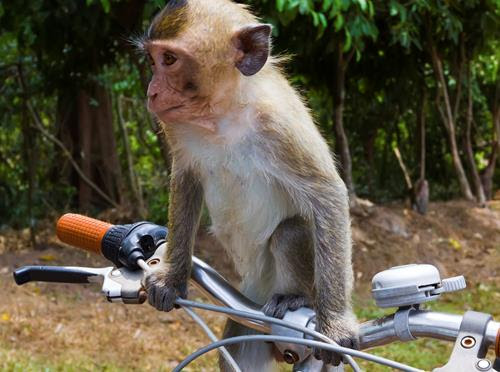 Exodus' challenging ride through the tropics spans three of the most popular countries in Central America. The 571-kilometre route takes cyclists into Costa Rica's steamy cloud forests, alongside active volcanoes in Nicaragua and to the tropical Panamanian paradise of Bocas del Toro. Scenic climbs through monkey forests that drop onto postcard perfect Pacific beaches are worth the extra effort. Off the bike, energetic explorers raft the Tenorio River, peruse local handicraft markets in tiny pueblos and relax tired muscles in La Fortuna's thermal hot springs.
15-day departures begin August 6, 2016. Rates from $4,305 CAD.
2. Cycling Cuba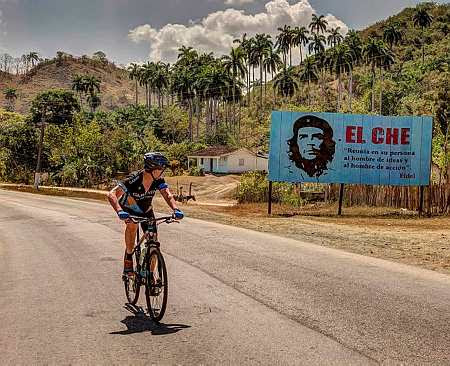 Travellers have a chance to soak in Cuba's uniquely rich history and culture as they cycle the entire length of this iconic Caribbean country. The journey begins in hip Havana and leads to rural sugar cane and citrus plantations, following the coastline to the UNESCO World Heritage Site of Trinidad. Travellers will leave the cobblestoned streets behind and head deep into Sierra Maestra mountain range. A refreshing mojito is never far from sight.
14-day departures begin June 9, 2016. Rates from $3,215 CAD.
3. Cycle Southern Iceland
Iceland is quickly becoming the most popular destination for 2016. Cyclists will depart from the active geothermal area of Krisuvik and ride on the south west coast of the rugged Reykjanes peninsula to Selfoss' volcanic black sand beaches. Along the journey, travellers will marvel at the infamous Eyjafjallajokull volcano and sky-high Skogafoss waterfall. After watching plumes of hot water jump 30 metres in the air at Geysir, the trip winds its way through Thingvellir National Park where travellers can relax with a well-deserved soak at the thermal pools in Laugardalur.
Eight-day departures begin August 6, 2016. Rates from $3,985 CAD.
4. Cycling Vietnam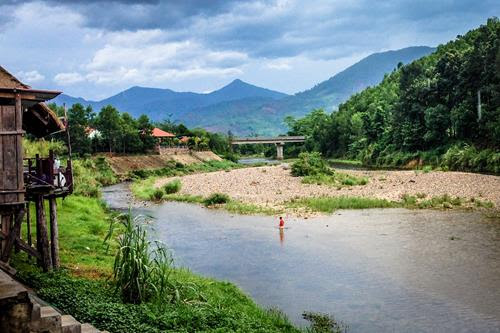 Senses will heighten from the moment travellers arrive in bustling Ho Chi Minh City. After an exploration of the narrow Cu Chi Tunnels, riders will hop on their bikes and head towards the sleepy beach town of Mui Ne, passing small fishing villages and arriving in time to watch the sky melt into a vibrant sunset over the South China Sea. Continuing along the coast, cyclists meander down the ancient streets of Hoi An before climbing the spectacular Hai Van Pass. The adventure continues off the bike with temple treks and kayaking the limestone cliffs of Halong Bay.
14-day departures begin July 24, 2016. Rates from $2,305 CAD.
5. Tanzania Cycle Safari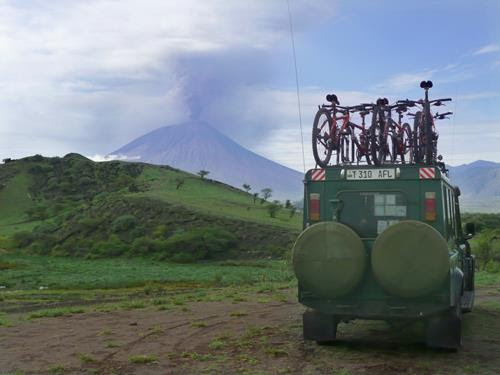 This two wheel adventure travels into Northern Tanzania and features some of East Africa's best safari parks. Cyclists ride across banana and coffee plantations to the Great Rift Valley and the grasslands where Masai cattle graze. After sleeping under the stars, travellers journey into the Ngorongoro Crater and the Serengeti to spot giraffes, zebras, elephants, lions, wildebeests, rhinos, and if they're lucky, a cheetah or leopard. 13-day departures begin August 21, 2016. Rates from $4,615 CAD.
6. Cycle the Camino de Santiago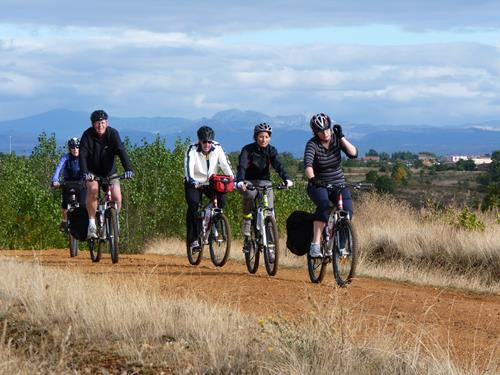 The Camino de Santiago de Compostela across northern Spain is one of the world's oldest pilgrimage routes. Also known as 'The Way of St James,' it originated in the region of Galicia where the tomb of the Apostle James the Great was discovered in the 9th Century. The journey is marked by the symbol of the scallop shell and its Gothic cathedrals, medieval monasteries and miles of beautiful rural scenery that make this section of the ancient route so popular with Exodus' travellers. Eight-day departures begin August 7, 2016. Rates from $2,265 CAD.
7. Cycle Morocco's Great South
In Marrakech, travellers are transported to a land of walled medinas and souks selling everything from street food to jewellery before journeying into the foothills of Mt. Toubkal. Their first challenging climb up the Tizi N'Test Pass rewards with expansive views towards the Anti Atlas Mountains, and the descent through lush citrus groves never disappoints. Deep in the desert, riders keep their eyes open for tree climbing goats, tour Paradise Valley's narrow gorge and finish off in the charming fishing village of Essaouira.
Nine-day departures begin September 10, 2016. Rates from $2,095 CAD.
8. Loire Valley Gastronomic Self-Guided Cycling – Premium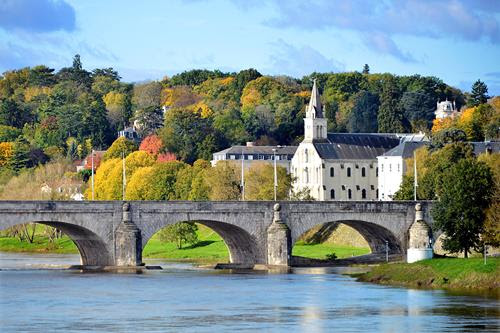 A self-guided bike tour through the whimsical French countryside invites travellers to take lazy lunches by the river or wander local vineyards before retiring to their 4- and 5-star chateau accommodations. The culinary adventure includes divine dinners and wine pairings prepared by ambitious French sommeliers and artistic chefs. Riders will bliss out with daily rides to sleepy hamlets, flamboyant palaces and sunflowers fields.
Seven-day departures begin June 2, 2016. Rates from $2,155 CAD.
9. Cycle Madagascar
Madagascar, the fourth largest island in the world, offers a cycling adventure like no other. The new adventure follows quiet roads through a landscape of dramatic highland plains, unique rock formations and natural swimming pools formed by geysirs. Cyclists can refresh with a swim under cascading waterfalls or a local pint from Antisarabe's Star Brewery. Riders will push past eucalyptus tress, up jagged mountains and through tangled rainforests, making their way into Ranomafana National Park. The trip includes time to relax on the white sand beaches of Ifaty, dive above exotic coral reef, and shop the bustling artisan markets of Antananarivo.
14-day departures begin June 12, 2016. Rates from $3,675 CAD.
10. Tuscany Cycle Siena & Chianti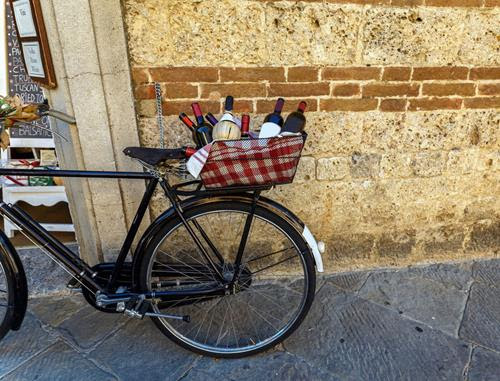 Exodus takes cyclists into the heart of one of Europe's most romantic landscapes where they explore Tuscany's rolling hills, ancient olive groves, vineyards and Renaissance cities. Beginning on the famous pilgrimage route of Francigena, riders break for a glass of famous vino nobile found in the wine centre of Montepulciano. Pushing almost 60-kilometres of track each day, cyclists head north through the villages of 'Le Crete' before entering the gothic city of Siena and the towers of San Gimignano. A final day of riding takes the small group along panoramic roads leading to the famous Piazzale Michelangelo in Florence.
Eight-day departures begin June 18, 2016. Rates from $1,885 CAD.
For more information about Exodus Travels, visit exodustravels.com