Eating Well to Win: Inspired Living Through Inspired Cooking {Recipe Book by Richard Ingraham}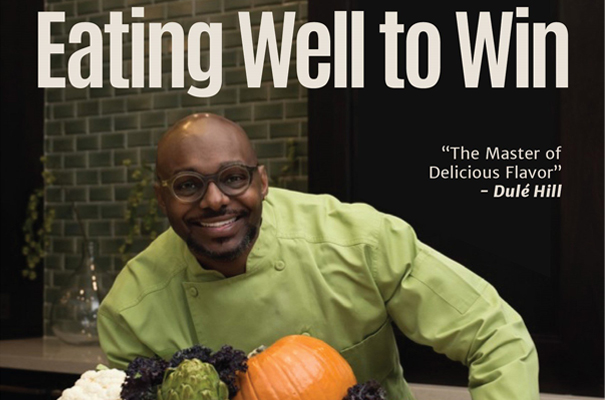 Richard Ingraham
(private chef of actress Gabrielle Union and NBA veteran Dwyane Wade) had just launch his first cookbook in late September 2017 called "
Eating Well to Win
". This cookbook is includes flavorful recipes that help his celebrity clientele reach their peak performance.
Do you love to eat? Most of us do and of course, we want something that is healthy and delicious at the same time. I had a chance to look through this amazing cookbook. The recipes are amazing and creative. I refer to it when I need inspiration on making a home-cooked, healthy meal for the family.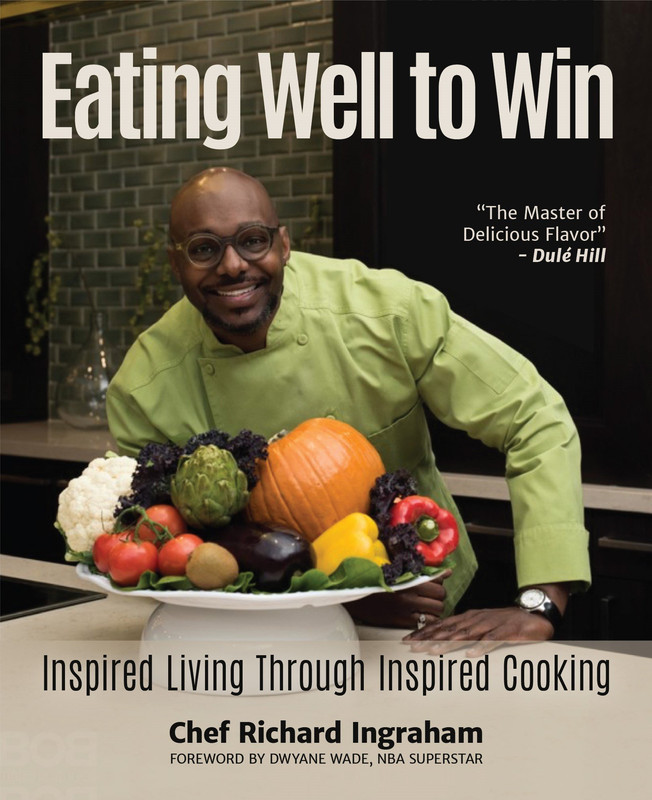 How you can have a peak performance diet and learn the benefits of eating well to win?
Chef Richard's book is designed for those who want to change their diet to achieve peak performance, whether that be at the gym or the office. This is an insider's guide to how it really happens. Step-by-step in 90 recipes he will show the CrossFit enthusiast, the working mom and the weekend golfer how to eat for optimum performance because he knows all of the secrets, and it's not all kale smoothies and grilled chicken. In addition to his recipes, Chef Richard will share what he's learned about eating well to live well throughout his career from his parents and grandparents, who were his first culinary instructors, to his celebrity clients. Readers will get advice on how changing what you put in your body will change what you put out into the universe and make you feel better physically and emotionally. It's not just about making sure you get the right mix of veggies and carbs. This is about feeding your spirit as well. Chef Richard is serving up recipes for inspired living.
Peak performance eating from Chef Richard ─ chef to the stars:
Chef Richard Ingraham has been personal chef for NBA star Dwyane Wade for more than a decade. The Miami native is also a Chopped contender and the founder of the private chef network, ChefRLI, which caters to professional athletes. Now this chef to star athletes is ready to share the secrets of cooking for a peak performance lifestyle. He's worked with top tier athletes in all the major sports including Asante Samuels, Santana Moss, Antrel Rolle and Michael Oher from the National Football League, Manny Machado and Jon Jay from Major League Baseball and NBA stars Patrick Ewing, John Wall and of course, Dwyane Wade. Chef RLI has also worked with top entertainers such as Gabrielle Union and Kelly Rowland. The company's corporate clients include the Food Network and Walmart.
----------------------
I was able to make a dessert recipe, Toffee Black Bean Brownies, and it turned out really good. My child couldn't even tell there were beans in them. Oh, and I took out the instant expresso. You'll find it on page 166 of the cookbook. I sprinkled chocolate chips and peanuts for decoration and texture.
Toffee Black Bean Brownies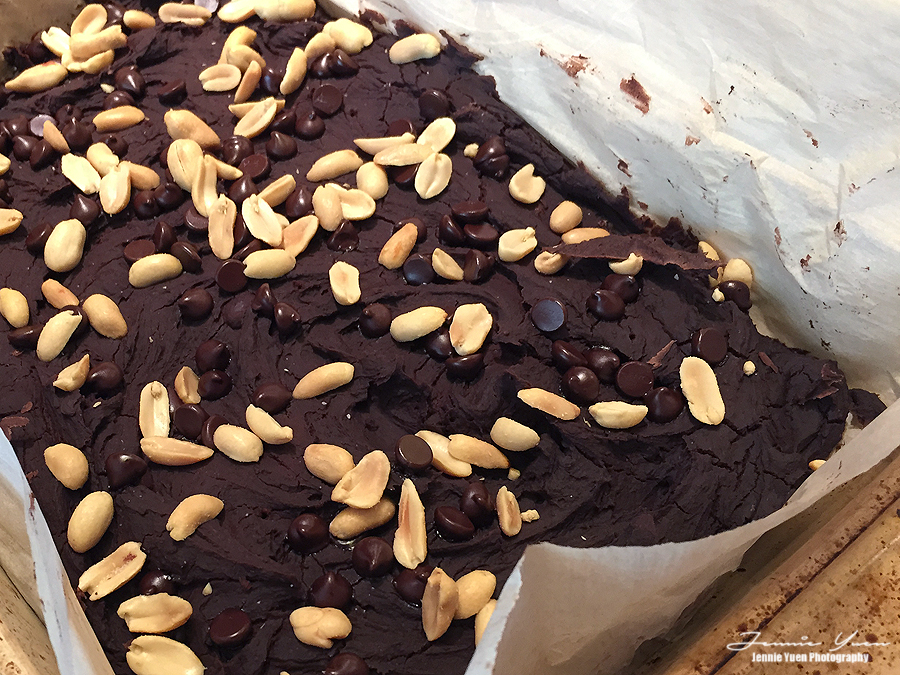 Non-stick cooking spray
1 cup canned black beans
½ cup canola oil
2 eggs
½ cup Hershey's special dark
unsweetened cocoa powder
2/3 cup maple syrup
1 teaspoon instant espresso
1 ½ teaspoons vanilla extract
¼ cup chocolate chips
¼ cup bitter sweet chocolate bar pieces
1/3 cup whole wheat flour
½ teaspoon baking powder
½ teaspoon salt
½ toffee pieces
1. Preheat your oven to 350 degrees
2. Grease a 9-by-9 inch square, baking pan.
3. Using a blender or food processor, puree the beans with the canola oil.
4. Add the eggs, special dark cocoa, maple syrup, espresso and vanilla.
5. Melt the chocolate chips, and add to the blender or food processor.
6. Blend on medium high until smooth.
7. In a small bowl, whisk together the flour, baking powder and salt.
8. Add the flour mixture to the blender/food processor and pulse until just incorporated.
9. Stir in the chocolate pieces, and pour the brownie mixture into your prepared pan.
10. Top the brownie mixture with the toffee. You can take a toothpick and swirl the toffee into the brownies if you like.
11. Bake for 20 minutes, or until the surface looks dull around the edges and a toothpick inserted in the middle comes out with just a few crumbs.
12. Let brownies cool for at least 10 minutes before cutting and removing from the pan. I know it's going to be hard to wait, but trust me it's worth it.
Disclosure: I received a complimentary digital copy for review purposes. My opinions are my own and may differ from those of other consumers. No other compensation was given.