Downtown Grocer Helps Spread Much Needed Love to BC Wildfire Victims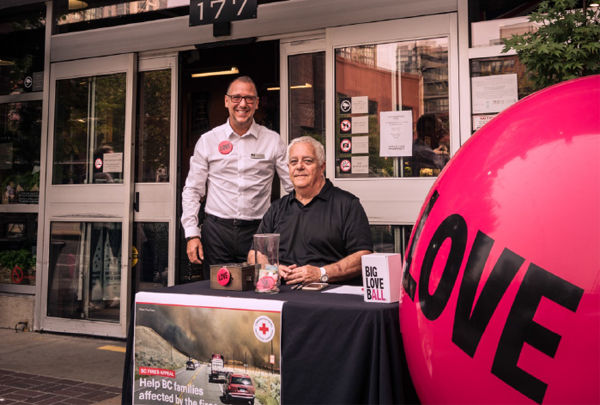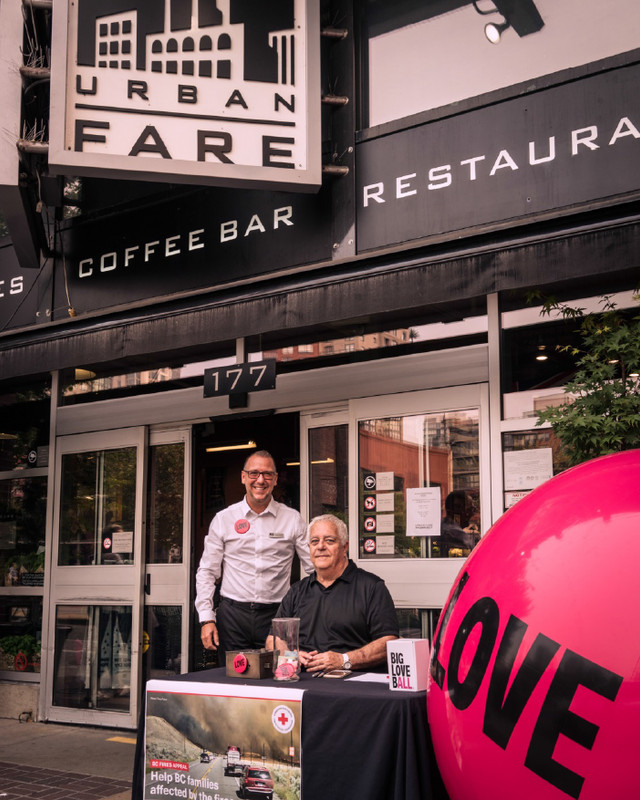 Urban Fare Store Manager Michael Huhn and Larry Sugar.


(Photo credit: Maddison Heisler)
In response to overwhelming support and feedback from its customers, Urban Fare has announced it will match donations collected by former Hollywood executive and producer Larry Sugar for the victims of the BC wildfires.
Sugar, a long-time Urban Fare customer, decided last week to setup a table outside the Yaletown grocery store and start collecting donations for BC residents impacted by the fires. The response from customers and the public was quick and generous. "Just over the weekend, we raised about two thousand dollars," said Sugar. "I even had a homeless man give me twenty cents and tell me that he knew what it was like to lose your home."
Local Vancouver artist Wendy Williams-Watt lent her famous Big Love Ball to Sugar, to help him grab the attention of passersby.
"The Urban Fare team was really touched by the generosity of our customers," says Michael Huhn, Urban Fare Store Manager. "I knew right away, we had to find a way to support Larry's efforts. So we've invited him back this weekend and we're gonna match the donations he collects."
Sugar will be back outside of the Urban Fare store at 177 Davie Street this Saturday (Aug. 12) and Sunday (Aug. 13), from 9:00 am until 2:00 pm. Donations he collects will go directly to the Red Cross and Urban Fare will match this amount, up to his fundraising goal of $5,000.00
"It's not just about the money," says Huhn. "This is about sharing some love with people that really need it right now."
About Urban Fare
The first Urban Fare opened its doors in 1999 in the revitalized former warehouse district of Yaletown, in Downtown Vancouver. Today, Urban Fare has grown to include a total of 4 stores in Vancouver's City Centre as well as one location in Kelowna's Mission neighbourhood.