Photo Collage with Canva Design Templates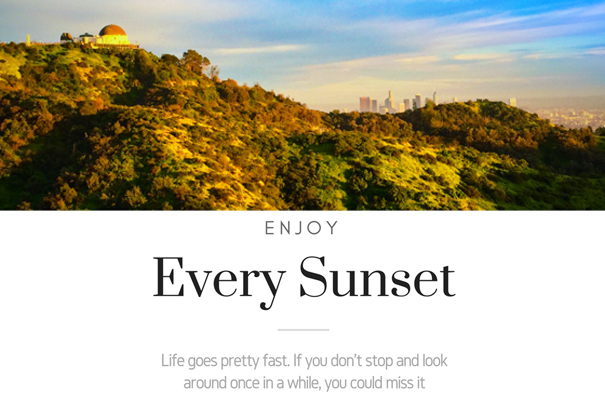 When I want a simple design just basically for banners, infographics, posters and collages, I use
Canva
. I've been using their design software for some time now and I really enjoy using it. It's quick and easy and can be accessed online. Canvas also has a wide selection of
collage templates
to use for free as well.
How it works:
Sign up for an account. It's free! To get started after you've created your account, click on the "Create a design" button and it will bring up a list of templates for different a categories (postcard, banner, invitation, certificate, etc.).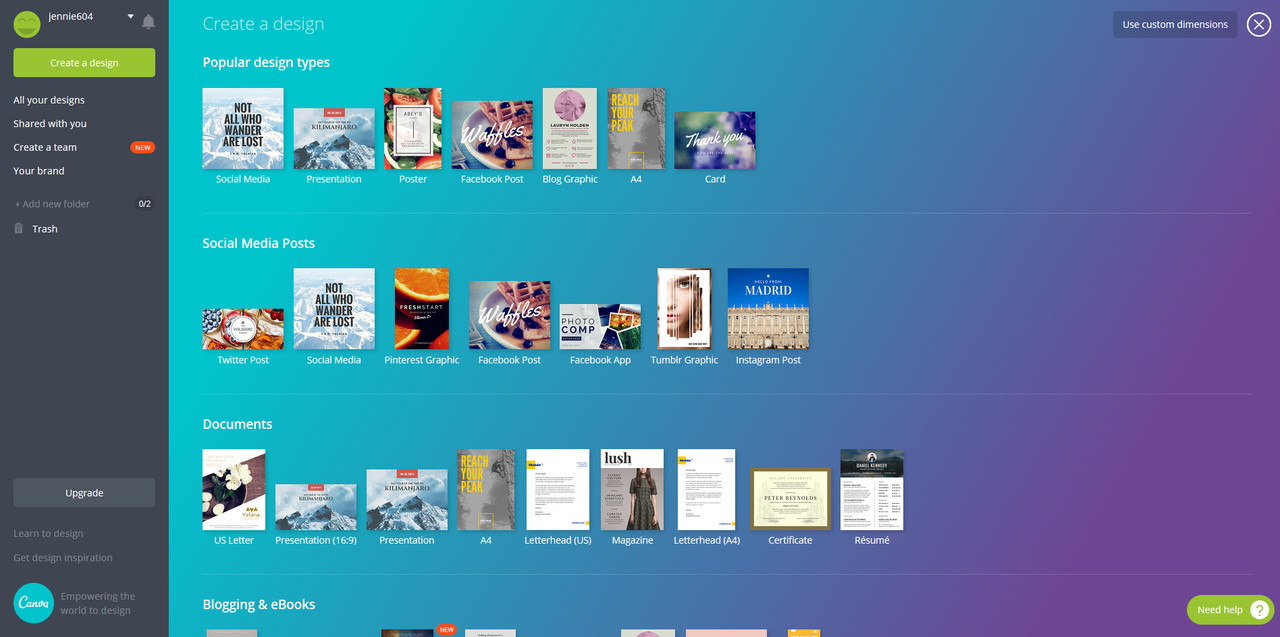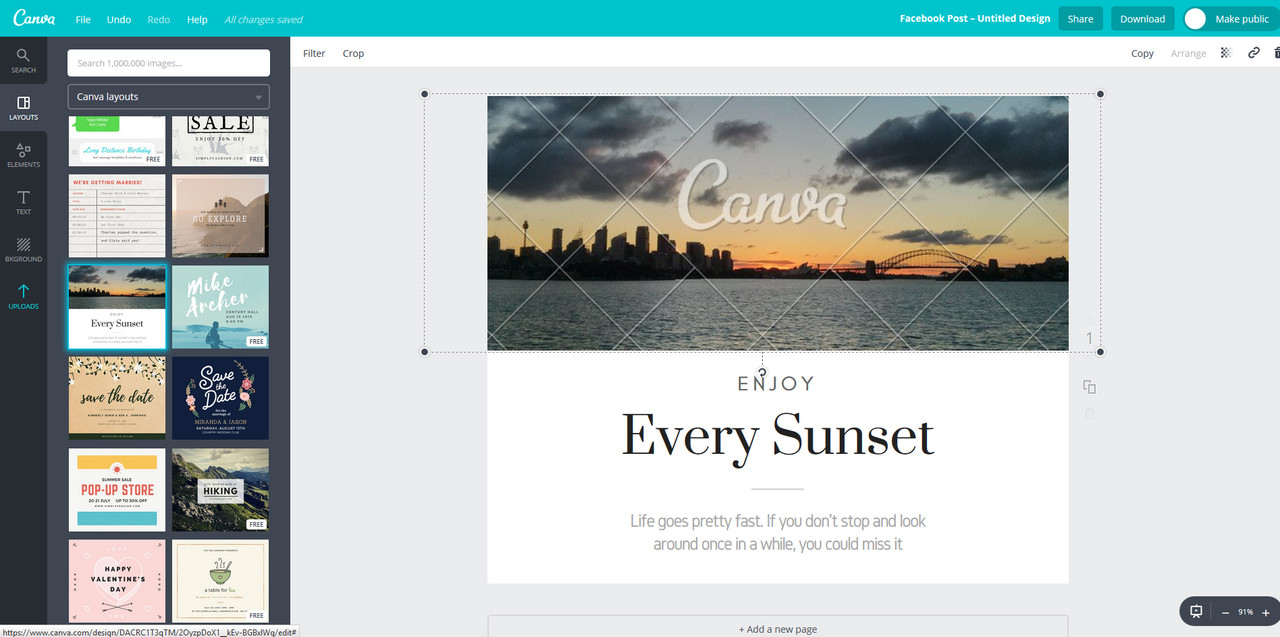 I like to use my own images to promote my photographs. This sunset photo is from my recent travel to Los Angeles, California. It was an amazing view up there at the top of Griffith Park near the Griffith Conservatory.
Here's my finished design using Canva's "Facebook Post" premade template.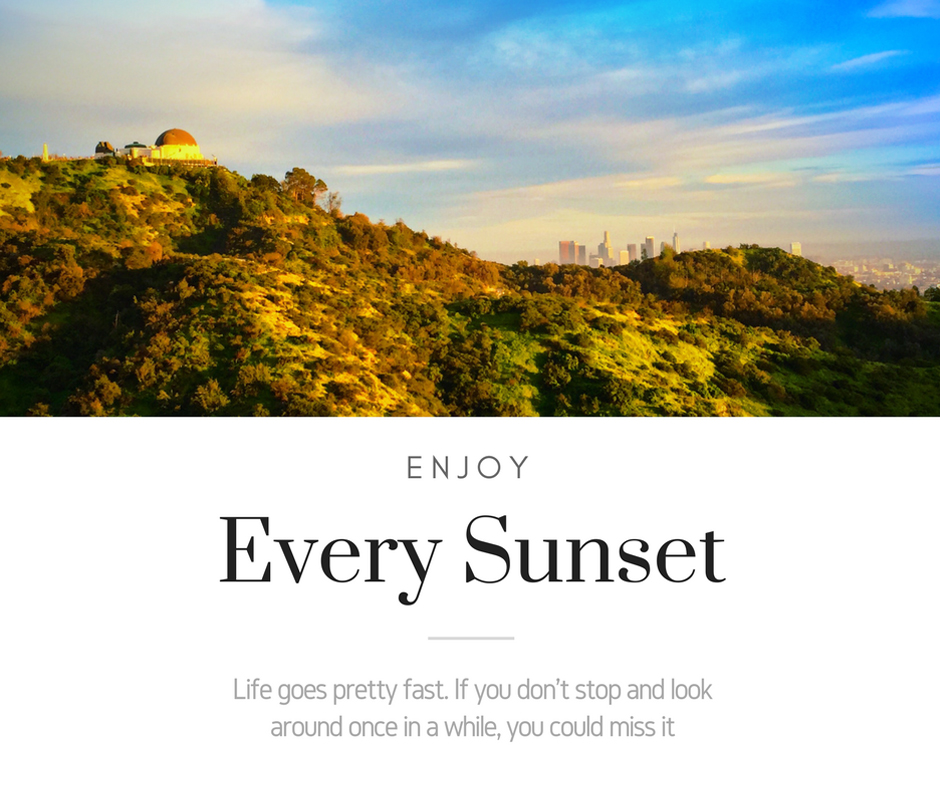 If you enjoy sunsets as much as I do, check out my
sunset/sunrise photo album
in my Facebook gallery.