SpongeBob SquarePants The New Musical - Original Cast Recording is Out Today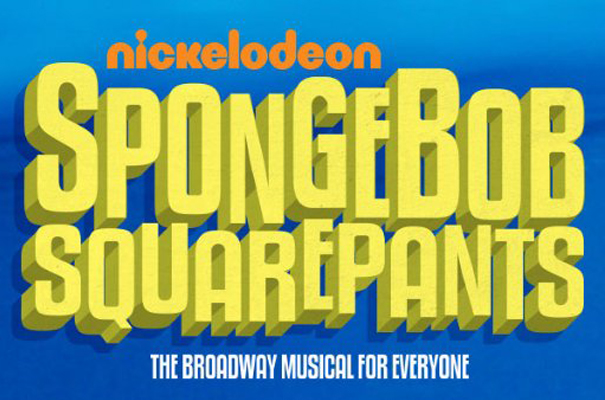 The
Original Cast Recording
of
SpongeBob SquarePants – The New Musical
is released today on September 22, 2017 by Masterworks Broadway. The album features a score of original songs unlike anything Broadway has ever heard and is produced by Scott Riesett and Tom Kitt, with executive producers Scott Farthing, Doug Cohn and Susan Vargo. A special two-LP vinyl version of the recording will be released November 3, in anticipation of the show's Broadway performances which begin November 6 at the Palace Theater in New York City.
A visionary director and a Tony Award®-winning design team bring one of the world's most beloved and unforgettable characters to Broadway in SpongeBob SquarePants, with a legendary roster of Grammy Award-winning songwriters coming together to give the musical its distinctive voice.
To write the songs that give an irrepressible and eclectic voice to the world and the story of SpongeBob SquarePants, the production reached out to leading songwriters in the rock and pop worlds. The composer/lyricists include Yolanda Adams, Steven Tyler and Joe Perry of Aerosmith, Sara Bareilles, Jonathan Coulton, Alex Ebert of Edward Sharpe & The Magnetic Zeros, The Flaming Lips, Lady Antebellum, Cyndi Lauper, John Legend, Panic! At the Disco, Plain White T's, They Might Be Giants, and T.I., and songs by David Bowie, Tom Kenny & Andy Paley, with additional lyrics by Jonathan Coulton and additional music by Tom Kitt.
Stakes are higher than ever before as SpongeBob and all of Bikini Bottom face the total annihilation of their undersea world. Chaos erupts. Lives hang in the balance. And just when all hope seems lost, a most unexpected hero rises up and takes center stage.
SpongeBob SquarePants – The New Musical is produced by Nickelodeon with Sony Music Masterworks, The Araca Group and Kelp on the Road.
TRACKLIST OF SPONGEBOB SQUAREPANTS – THE NEW MUSICAL
1. Prologue
2. Bikini Bottom Day – by Jonathan Coulton
3. No Control – by David Bowie
4. BFF – by Plain White T's
5. When the Going Gets Tough – by T.I.
6. (Just a) Simple Sponge – by Panic! At the Disco
7. Daddy Knows Best – by Alex Ebert of Edward Sharpe & The Magnetic Zeros
8. Hero is My Middle Name – by Cyndi Lauper
9. Super Sea Star Savior – by Yolanda Adams
10. Tomorrow Is – by The Flaming Lips
11. Poor Pirates – by Sara Bareilles
12. Bikini Bottom Boogie – by Steven Tyler and Joe Perry of Aerosmith
13. Chop to the Top – by Lady Antebellum
14. (I Guess I) Miss You – by John Legend
15. I'm Not a Loser – by They Might Be Giants
16. Best Day Ever – by Tom Kenny & Andy Paley
17. Finale: Bikini Bottom Day Reprise
18. SpongeBob SquarePants Theme
Since premiering on Nickelodeon in July 1999, SpongeBob SquarePants has emerged as a pop culture phenomenon. The series has been the most-watched animated program with kids for more than 13 consecutive years, and over the past several years, it has averaged more than 1 million total viewers every quarter across all Nickelodeon networks. As the most widely distributed property in Viacom history, SpongeBob is seen in over 185 countries and translated in more than 50 languages. The character-driven cartoon chronicles the nautical and sometimes nonsensical adventures of SpongeBob, an incurably optimist and earnest sea sponge, and his undersea friends.
Find the album here:
https://SpongebobMusical.lnk.to/SpongebobMusicalRecording
Online / Social Media
SpongeBob SquarePants – The New Musical
Website:
SpongeBobBroadway.com
Facebook:
facebook.com/SpongeBobBway
Twitter:
@SpongeBobBway
Instagram: #spongebobbway
YouTube:
youtube.com/spongebobbroadway
Masterworks Broadway
Website:
masterworksbroadway.com
Facebook:
facebook.com/MasterworksBroadway
Twitter:
@SonyBroadway
Instagram:
instagram.com/sonybroadway
YouTube:
youtube.com/masterworksbwayVEVO