L.M. Montgomery's Anne of Green Gables Takes Japan By Storm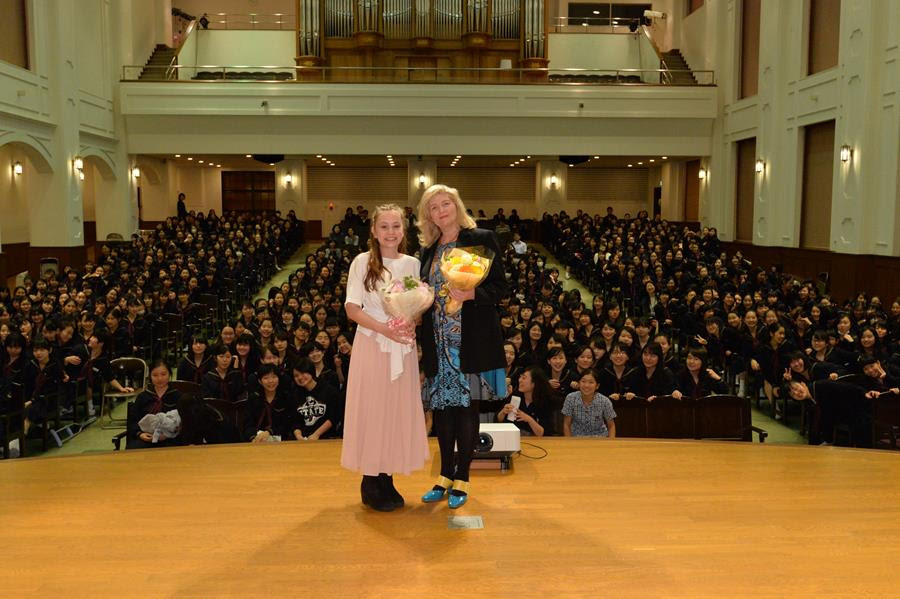 Ella Ballentine and Kate MacDonald Butler with 800 Japanese school students
Breakthrough Entertainment and YTV's L.M. Montgomery's Anne of Green Gables arrived in Japan to celebrate the theatrical release of the iconic Canadian character set for May 6th, 2017. Canadian Starlet Ella Ballentine surprised Japanese actress Yui Okada at the launch event that received
national media coverage on Japan's Nippon News24
.
Ella Ballentine surprised Japanese actress Yui Okada at the launch event: Nippon TV News24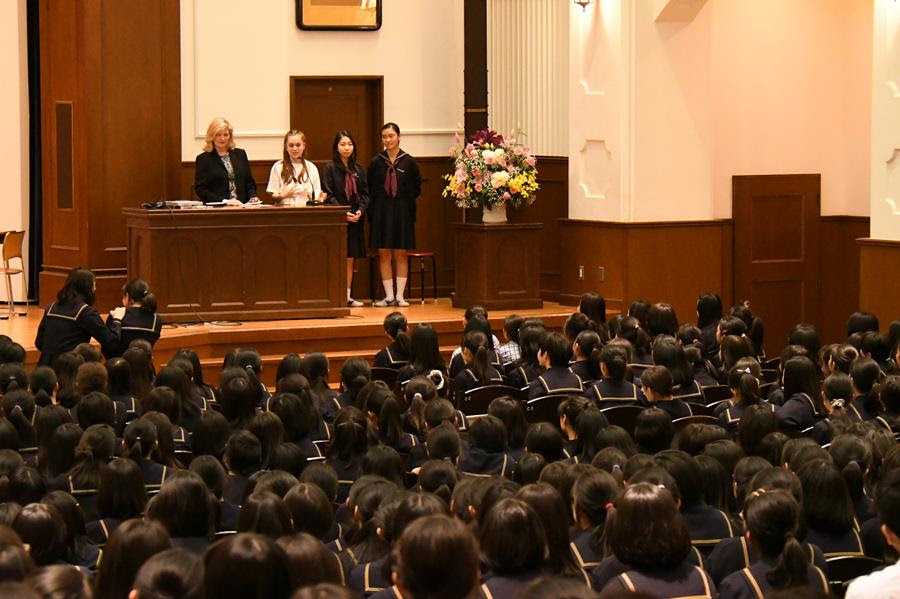 Ella Ballentine and Kate MacDonald Butler addressing 800 school children at Toyo Eiwa Jyogakuin School in Japan.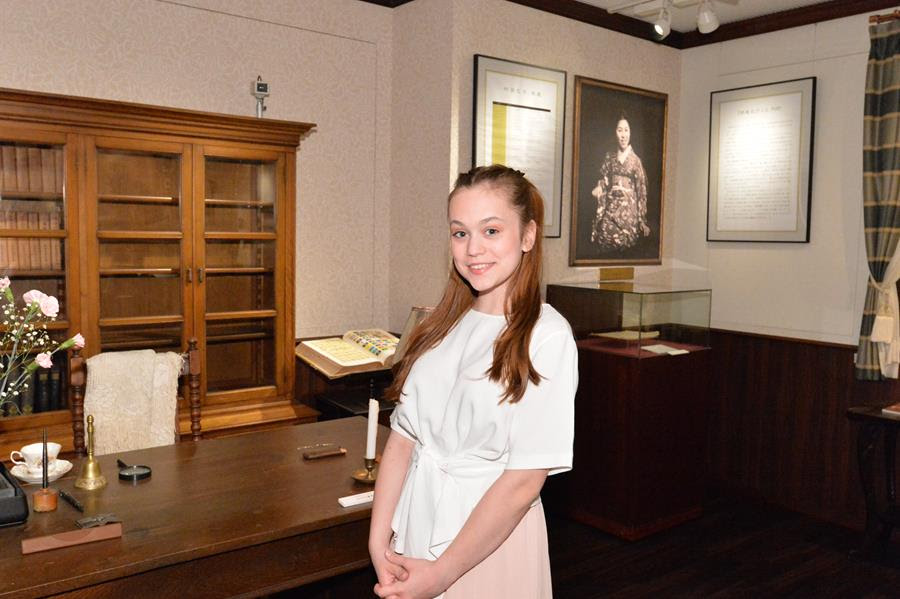 Ella Ballintine with painting of original Japanaes Anne of Green Gables translator Hanako Muraoka
Based on Lucy Maud Montgomery's classic novel, Anne of Green Gables the trilogy tells the story of Anne Shirley, a precocious little girl taken from an orphanage and placed in the care of the uptight Marilla Cuthbert and her brother Matthew. The conservative Marilla has a profound effect on the adventurous Anne and creates a journey of learning and personal engagement that has resonated with generations since L.M. Montgomery's Anne of Green Gables was first published in 1908. The book remains an iconic work of Canadian literature and has sold more than 50 million copies worldwide.
L.M Montgomery's Anne of Green Gables Japanese trailer