Vancouver: Esqido Lashes Launch Event Invitation at Holt Renfrew + A Free Gift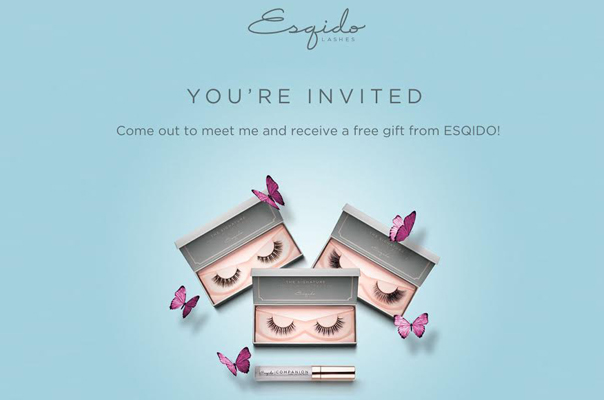 Hi all! If you're in the Vancouver area, I would like to invite you to the
Esqido Lashes
launch event held at Holt Renfrew in the downtown area. Yes, Esqido is now available in Canada. Are you a fan of false lashes? Come check out this fun experience. See the invitation below.
Bring your invitation, mention me (
Jennie Yuen
) of "Jen's Blog of Random Thoughts" or "Jennie Yuen Photography" who invited you and you will receive a small gift!
WHAT:
Esqido Lashes Launch Event
WHEN:
Saturday, August 20th from 2pm-5pm
WHERE:
HOLT RENFREW at the Pacific Centre Mall