Welcome to Paradise: Rogue Ales & Spirits
Newport, Oregon
– Rogue Ales & Spirits announces the release of
Paradise Pucker
, a refreshing sour ale inspired by the classic Hawaiian juice made with passionfruit, orange and guava. Rogue's first sour, Paradise Pucker was originally released in 2016 as a small-run batch in Hawaii. Following up on its popularity in the local market, Rogue has brought the sour ale to the mainland for all to enjoy.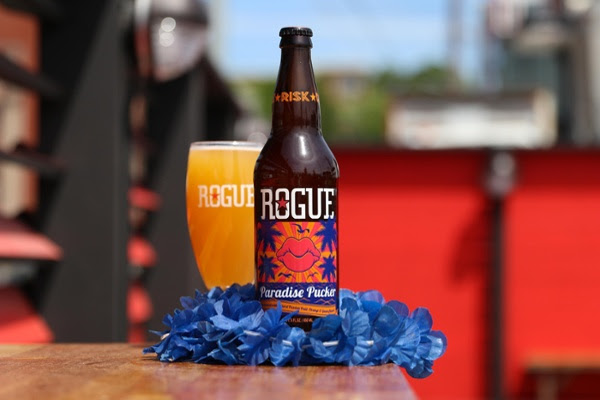 "We captured the tropical flavor and put our own Rogue twist on it,"
said Rogue President Brett Joyce.
Paradise Pucker combines fresh Hawaiian ingredients with Oregon-grown Rogue Farms hops and barley. At 6% ABV and 5 IBU, the golden-hued sour ale features a subtle tartness up front that gives way to a mild hop bitterness and finishes with notes of citrus and tropical fruit.
Paradise Pucker is available in 22oz. bottles and on draft at Rogue Ales public house locations and stores across the United States. Find some near you by using
Rogue's Beer Finder
. For more information visit
Rogue.com
.
Rogue Ales & Spirits
Rogue Ales & Spirits is an agri-fermenter founded in Oregon in 1988 as one of America's first microbreweries. Rogue has won more than 1,800 awards for taste, quality and packaging and is available in all 50 states as well as 54 countries. Since 2008, Rogue has remained committed to saving the terroir of Oregon hops, barley, rye, wheat, honey, jalapeños, and pumpkins one acre at a time by growing its own.