Harlem Globetrotters Arrived in Vancouver via HeliJet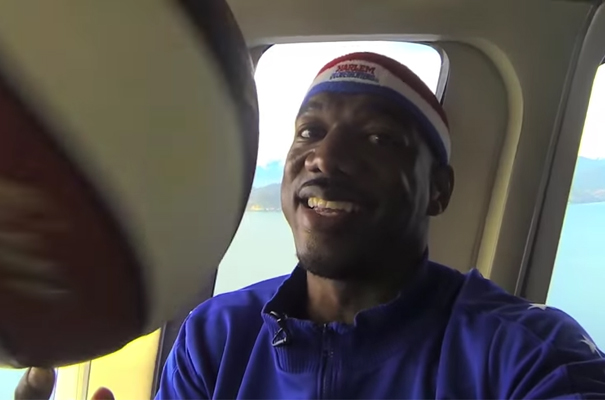 Local youth gather at HeliJet's downtown Vancouver terminal to welcome Harlem Globetrotters Star Buckets Blakes.
The Harlem Globetrotters arrived to BC in style when star player Buckets Blakes touches down in Vancouver via HeliJet. Buckets will get a tour of Vancouver's skies by HeliJet and will greet local youth basketball players from Queen Elizabeth School upon landing with the tricks he is famous for.
The HeliJet arrival is part of "Globetrotter Week" in British Columbia, which culminates with 5 games in the Vancouver Area: Victoria's Save-On-Foods Memorial Centre on Thursday, Feb. 23 at 7pm, Abbotsford Centre on Friday, Feb. 24 at 7 pm and Sunday, Feb. 26 at 2pm, and two games at Vancouver's Pacific Coliseum on Saturday, Feb. 26 at 1 pm and 6pm. Tickets are available at
www.harlemglobetrotters.ca
.