Park City Firefighter Romance: "Rescued by Love" by Author Cami Checketts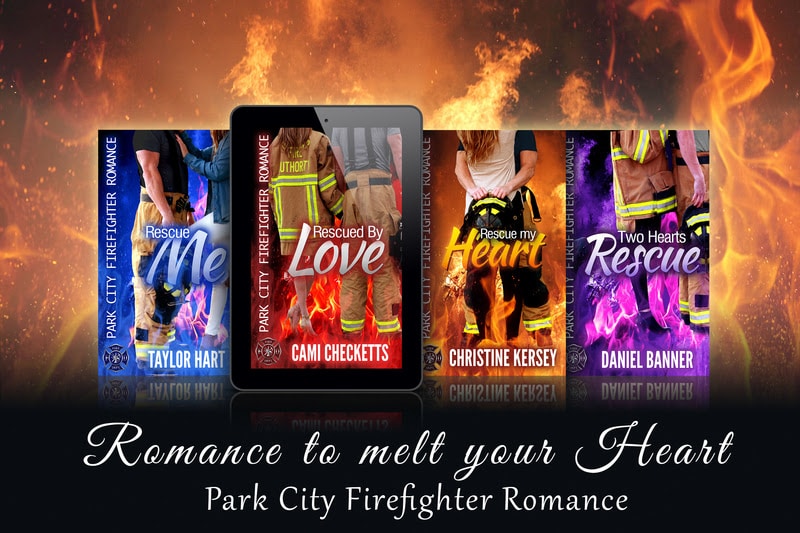 All four novels of the Park City Firefighter Romance are now available on Amazon. Titles include...
-
Rescued by Love
(Cami Checketts)
-
Rescue my Heart
(Christine Kersey)
-
Rescue Me
(Taylor Hart)
-
Two Hearts Rescue
(Daniel Banner)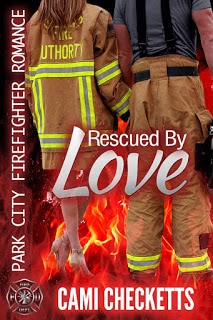 Rescued by Love
Captain Cameron Compton is content with his job as a firefighter and coaching a youth lacrosse team. He doesn't need or want anything else in his life. Then a tall blonde schoolteacher parks her Jeep illegally in front of a fire hydrant, and one of his crew soaks it with water. Repentant but un-intimidated, she fires back at him, and he's pulled in by her spunk.
Sage Turner has wished her entire life that she could shrink to a normal-sized woman. She hides her insecurities pretty well, but when she falls for a hot firefighter, she's certain she'll never be good enough.
Stranded together at her cabin, sparks start to fly, and Sage barely suppresses the urge to kick him out in a snowstorm.
A fire and a moose attack should bring them together, but instead, they might sever any hope of being rescued from the flames or loneliness.
ABOUT THE AUTHOR
Cami Checketts is married and the proud mother of four future WWF champions. Sometimes between being a human horse, cleaning up magic potions, and reading Bernstein Bears, she gets the chance to write fiction.
Cami graduated from Utah State University with a degree in Exercise Science. Cami teaches strength training classes at her local rec and shares healthy living tips on her fitness blog: http://fitnessformom.blogspot.com.
Cami and her family live in the beautiful Cache Valley of Northern Utah. During the two months of the year it isn't snowing, she enjoys swimming, biking, running, and water-skiing.